We are passionate about providing the highest quality services to our customers in and around the Chippewa Valley. We service all makes and models of vehicles.
Our commitment to quality in our workmanship and customer service are what makes Superior Auto Body your first choice.
---
Estimates
Superior Auto Body works with all insurance companies large and small and features computerized estimating. Free Estimates are provided to you during our normal business hours. Get started with your Free Estimate by your appointment today.
---
Night Drop-Off Service
We have a nighttime key drop box available for your convenience.
---
Shuttle Service/Loaner Cars
Superior Auto Body has many options to find a replacement vehicle or provide a ride for you during your repair. Many insurance companies may provide a rental vehicle for you as part of your insurance program. If needed, Superior Auto Body has vehicles that may be available to you at no additional charge.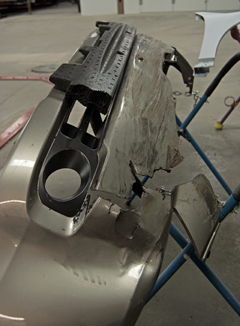 No law requires you to get more than one estimate.
You are not obligated to use any particular shop to obtain repairs. You choose the shop and authorize the repairs.
You do not have to accept the Insurance Company's appraisal of the damage. See the "Appraisal Clause" in your policy to resolve differences.
You are responsible for the cost of repairs. Financial arrangements must be completed before the vehicle can be released.
Our people are professionally trained craftsmen who will do a quality job of restoring your vehicle at a fair price.